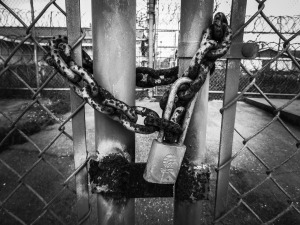 By: Steven M. Franklin
Today, in U.S. v. Hill, the Fourth Circuit found no clear error in the District Court for the Eastern District of Virginia's decision to sentence Mr. Antoine Hill to 152 months in prison.
Defendant Appeals 152-Month Prison Sentence
Mr. Hill was originally sentenced to 300 months in prison. After finding that defense counsel provided ineffective assistance during his sentencing proceedings, the District Court ordered that Mr. Hill be resentenced. He was subsequently sentenced to 152 months in prison. Mr. Hill appealed this decision, arguing that it was clear error for the District Court to convert cash found in his apartment to drug weight, thus increasing his base offense level.
Fourth Circuit Reviews Factual Findings for Clear Error and Legal Conclusions De Novo
In reviewing a sentence, the Fourth Circuit must determine whether a district court committed a significant procedural error. Significant procedural errors may include an improper calculation of the Guidelines range or the selection of a sentence based on clearly erroneous facts.  In assessing whether a sentencing court has properly applied the Guidelines, the Fourth Circuit reviews factual findings for clear error and legal conclusions de novo.
Drug Weight Attributable to Mr. Hill Calculated Correctly
In calculating the drug weight attributable to a defendant, a district court may consider the drug equivalent of cash seized as relevant conduct. However, Mr. Hill asserted that the cash bundle on which the government relied should not have been converted to increase the drug weight attributed to him. The cash was found in a different room at his residence, and thus, Mr. Hill argued, it was too far away from where the drugs were discovered. He further insisted that he received the money from a personal injury settlement.
The Fourth Circuit Affirms
Unfortunately for Mr. Hill, the Fourth Circuit found no clear error in the District Court's decision to include this cash bundle in the drug weight amount, and thus affirmed Mr. Hill's 152-month sentence.