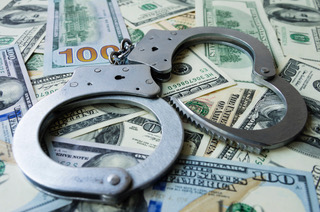 Sponsored by:
The Wake Forest Eudaimonia Institute & The Wake Forest Provost's Fund for Academic Excellence
Friday, January 31, 2020
8:45 a.m. to 3:45 p.m.
Wake Forest University School of Law, Room 1312
CLICK HERE TO REGISTER NOW
CLE Credits: Provided Pending Approval
This event is free and open to the public.
Live Stream
Check back here for links to the live stream.
Parking
A campus parking map can be found here. Reserved parking will be available for registered symposium attendees near the Wake Forest School of Law. Please check back before the event for specific parking instructions. Signs will be posted at the approved parking lots to guide visitors to the event.
Event Description
The Wake Forest Law Review is hosting its annual Spring Symposium on January 31, 2020 regarding pretrial detention and bail reform at the Wake Forest University School of Law. This topic is scheduled to elicit leading scholars on the subject from around the country as well as other important stakeholders in North Carolina and elsewhere. The Symposium is set to shed light on the large, yet often unaddressed problem of pre-trial detention in the United States.
The scope of pretrial detention in America is significant: More than half a million people sit in jail at any given time in America because they have been merely accused of a crime. Such broad pretrial detention deprives people of their liberty before being afforded significant process, undermines the presumption of innocence, increases crime, and wastes tax dollars by locking up a lot of people who are not dangerous. Direct cost estimates for our current state of widespread pretrial detention range between nine and twelve billion dollars per year. And those numbers do not account for the loss of human flourishing that pretrial detention inflicts, including loss of employment and housing as well as defendants' lost contributions to economic growth or to tax bases. For defendants who are the primary wage earners in their family, widespread use of pretrial detention leaves families to fend for themselves and depend more heavily on public assistance. Moreover, recent empirical evidence demonstrates that defendants detained pretrial are more likely to be convicted than those released pretrial and are likely to serve longer postconviction sentences.
The symposium will bring together criminal law stakeholders, academics, and community groups to discuss the current state of bail reform and how to continue reforming these systems. With each panel our aim is to combine theory with an understanding of facts on the ground regarding various aspects of pretrial detention and from various places across the country. We hope that you will be able to join us for this event. A light breakfast will be provided, and CLE credit is available.