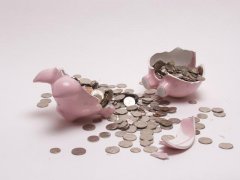 By Andrew Kilpinen
Today, in an unpublished opinion in U.S. v. Daren Gadsden, the 4th Circuit affirmed the convictions and sentence of the district court for the District of Maryland and remanded with instructions to reduce the restitution amount.
Gadsden Orchestrates Scheme to Defraud Section 8 Housing Authority
Daren Karem Gadsden ("Gadsden") was a landlord in the Housing Authority of Baltimore City's ("HABC") Section 8 program. In 2010, Gadsden, with the help of three others, established bank accounts in fake business names, fraudulently created a consulting agreement between one of these fake businesses and the HABC with a forged signature of HABC's CFO, and ultimately transferred $1.3 million of unauthorized funds into the accounts. A jury convicted Gadsden of one count of conspiracy to commit bank fraud, eight counts of bank fraud, two counts of aggravated identity theft, and two counts of evidence tampering. Gadsden was sentenced to 286 months imprisonment.
District Court Denies Gadsden Rule 29 Motion for Acquital
After the jury verdict, Gadsden moved for a judgment of acquittal under Rule 29 arguing that the evidence offered at trial did not support the conviction. Gadsden argued that the government did not satisfy it's burden for the bank fraud charges, and as a consequence, did not satisfy the elements of the conspiracy or aggravated identity theft charges. The 4th Circuit reviewed the district court's denial of the Rule 29 motion de novo.
Gadsden Scheme Placed Both Banks at Risk of Loss
On appeal, Gadsden argued that the government failed to satisfy its burden under § 1344(2). At trial, the government argued that Gadsden orchestrated an integrated scheme to obtain funds from HABC's bank account and the fraudulently opened business accounts. Therefore, Gadsden argued, the government had to prove that Gadsden violated § 1344 as to both banks. While the Court refused to opine as to whether this standard was appropriate under the facts, the Court held that a reasonable jury could find that Gadsden placed both banks at a risk of loss that the banks did not knowingly accept. As a result, the district court did not err in denying Gadsden Rule 29 motion.
Conspiracy and Aggravated Identity Theft Charges Affirmed
As a result of finding that the evidence was sufficient to affirm the bank fraud charges, the Court affirmed the conspiracy charge and the aggravated identity theft charge as well.
Restitution Remanded for Reduction
The district court originally ordered Gadsden to pay $1.3 million in restitution to the bank that opened the fraudulent accounts. The Court found that because the bank was able to mitigate its losses to $1.1 million, Gadsden's restitution should be reduced to that amount.
District Court Affirmed in Part and Remanded in Part
The 4th Circuit affirmed Gadsden's convictions and sentence, and remanded the restitution judgment with instructions to reduce the amount to $1.1 million.